DOCTOR WHO WEB SITES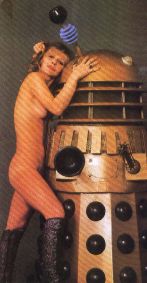 My choice of the best Doctor Who sites to check out.
The Beeb's official site, with all manner of wonderment!
Doctor Who @ BlackStar Video
The place to get Doctor Who videos online
Doctor Who Home Page
The ultimate Doctor Who online resource - links aplenty!
Spot the 'hand of Horus' and other continuity cock-ups
All the good Doctor's adventures on paper and screen
History of the BBC radiophonics workshop
Complete history of the people behind the Doctor Who sound!
Stripping Down - Doctor Who Comic Strips
Very interesting site on all of Doctor Who's comic strip adventures
Very slick site covering every aspect of Who. Lots of canon continuity!
Reviews of Virgin's New and Missing Adventures plus a few BBC Books titles
Chameleon Circuit Cover Artwork Resource
Downloadable alternative video jacket designs for personal use
On Target - The Changing Face of Doctor Who
Must-see website on the Target books
The episodes, the books, the comic strips.
Tribute to the much-missed Jacqueline Hill, who played the Doctor's first companion, schoolteacher Barbara Wright
Clippings from Radio Times, newspapers, you name it!
Created by Mark Campbell, author of the Doctor Who Pocket Essential Guide.
A History Of Tom Baker's Scarves