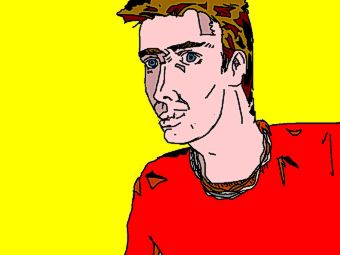 ALL ABOUT ME...
My name is James Gent, I'm twenty-six years old and currently living and working in Pembrokeshire. I like Hula Hoops, licorice Rizlas, lots of tea, bargain-hunting in secondhand book stores, charity shops and bric a brac fares (best finds so far: A 1969 Stylophone with booklet and Rolf Harris demo disc, a Ghostbusters 'Mr Stay Puft marshmallow man' figurine and an 8-track cartridge of "The Point" by Nilsson), and sitting in smoky bars drinking too much coffee and reading my latest cheap find. I hate... Well, in the words of the Pet Shop Boys' Chris Lowe, "I don't like a lot of things - but what I do love, I love passionately." (from Pananiro, in case you're wondering!)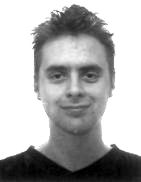 I grew up in Milford Haven, Wales, and studied English Literature at Loughborough University (1995-1998). During that time, I was music editor for the student magazine "Label" and was part of the team responsible for launching it online. I was also social sec, and later chairman, of "Subculture" the alternative music society for two years. We organised trips to gigs, live band nights, discos and video nights and at one point had the largest membership of any non-athletic (VERY non-athletic!!!) society in the Student Union.
Upon graduating, I stayed in Loughborough and worked at Andy's Records briefly, and then Ottakars Bookstore for over two years. I also worked part time as a youth worker for Loughborough Youth Affairs and did some freelance writing work for Youth Arts Leicestershire. The obligatory mid-twenties lifestyle crisis (ie no money, no career direction) has led to me moving back home for a bit of a re-think and save a bit of cash. I had some 'interesting' experiences in Loughborough, but in the end things got a bit much so I had to get out! Fortunately, Pembrokeshire is very picturesque and tranquil, I am near the sea, I get to hang out with my brother and his missis of a weekend, I work in a twat-free zone, so Loughborough is already becoming a distant memory. I try to cycle the five miles to and from work most days, so with a bit of luck I may be able to undo the mental and physical damage of far too many late nights before it's too late! I have had a homepage on tripod since 1996, however this current incarnation was created soon after moving back to Wales in mid-May. As you can see from the web log, I try to add new pages and spruce up existing ones as often as possible!
PERSONAL LINKS
The Knowhere Guide to Milford Haven
A guide to my home town. Not exactly a fair picture, but there you go.
My old school's homepage, not that it's much like it was when I was there!
The official site of this fair county, brought to you in conjunction with the Western Telegraph.
The Knowhere Guide to Loughborough
A guide to my 'home from home'.
This is where I studied. Check out the Student Union pages.
The finest little independant record store in the East Midlands!
My favourite pub in Loughborough, the staff are lovely and the grub is wicked.
---