This page will, in time, feature themed image galleries of my favourite characters (villains, androids, companions) and collections of pictures from such literary classics as "The Doctor Who Technical Manual" and the "Doctor Who Pattern Book"! :)
To kick off, here's two from Virgin's 30th anniversary book "Timeframe"...
---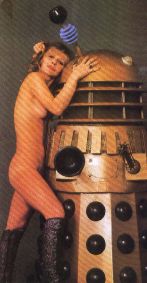 "My vision is impared! I cannot see!"
---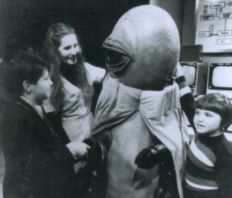 Kids - if a hermaphrodite hexapod from Alpha Centauri offers you a lift home, just say no...
---